The Scan4Chem app has been available for consumers for more than 2 years and has passed the 100k milestone. Find out the current app download count, the number of barcodes that have been scanned, and other Scan4Chem facts and figures.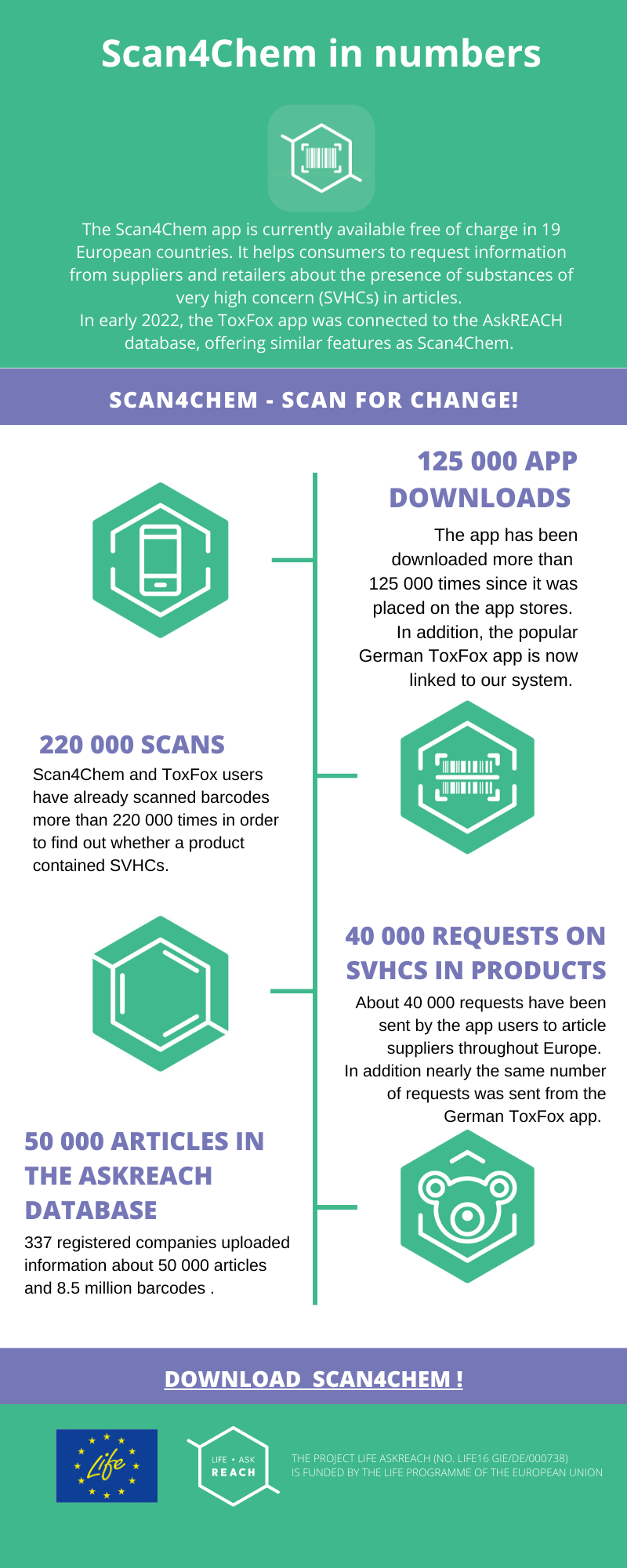 Join this large community, download the app, scan the barcodes and get SVHC information on the products you are interested in!
With the free app you can check on substances of very high concern (SVHCs) in products like clothing, sports equipment, toys etc. Use the app to scan the barcode of a product and to send a request to the producer or retailer for information about the presence of SVHCs in that product above a 0.1% threshold.
Scan4Chem is available in 19 countries: Austria, Croatia, Czech Republic, Denmark (Tjek Kemien), Estonia, France, Germany, Sweden (Kemikalieappen), Greece, Latvia, Lithuania, Luxembourg, Poland (Pytaj o Chemię), Portugal, Serbia, Hungary, Montenegro, Bosnia-Herzegovina, and Spain.